Watch Link, your Luxury Watches shop in Singapore prime shopping district
Watch Link is a recognised and reputable luxury watch boutique based in Singapore. We are located in Far East Plaza, near the prime shopping district, Orchard Road.
Singapore is one of the most popular countries for watch collectors to buy and sell watches due to the huge horology community-based in the Lion city. Singapore is the 6th largest watch market in the World,and that is an impressive figure for a small country. This indicates a high volume of transactions and liquidity in the Singapore market.
With a high-income rate combined with a low tax regime, most Singapore consumers tend to spend disposable income on luxury watches.
Our Committment
Watch Link offers both modern and vintage timepiece to our esteemed clients. With a variety of unworn or pre-owned watches available from more than 50 brands, including Rolex, Patek Philippe, Audemars Piguet and Richard Mille, there's no better place to find a luxury timepiece in one stop.
Watch collectors are discerning shoppers who deserve nothing but the best. Our clientele comes from all walks of life and we pride ourself on our excellent customer service, which is an important part of the business. As a leader in the Singapore luxury watch market, we work closely with our clients to ensure that they get the most value when selling watches while providing an expertly curated selection for purchase at the best price.
Our team consists of passionate watch enthusiasts with a superior level of knowledge and experience in the high-end watch market. With 2 decades of experience, there's nowhere else as well qualified as Watch Link to purchase your next luxury timepiece from. Let us help you find the watch that's just right for you!
Watch Link provides an integrated platform that enables a frictionless watch collecting journey for our clients. Other than offering a variety of watches for purchase, our clients are also able to sell, consign or trade their personal watches with us!
Our Services
SELL
Wondering where can I sell my luxury watch in Singapore? Watch Link is the answer! Selling your watch to Watch Link is simple and straightforward.
Our team of qualified specialists has the necessary knowledge and expertise to understand the true market value of your timepiece. We offer highly competitive quotes in Singapore, as well as a quick and hassle-free service. Upon confirmation of sale, the seller will receive an upfront payment. If you are looking to sell your watches such as Rolex, Patek Philippe or Richard Mille for immediate cash, selling will be a great option for you.
However, if you are looking to get the best value for your watch, you may wish to consider consigning with us!
CONSIGNMENT
We helped to sell more than 9,000 watches at Watch Link, we are one of the most reputable and trustable luxury watch boutiques in Singapore.
While the biggest perk of selling your watch directly is the ability to get paid without having to wait for it to be sold, we offer Consignment service for sellers as well!
Consigning your watch offers more flexibility when it comes to pricing and our team of horologist will advise you on the best value for your timepiece. Seller will not receive an upfront cash payment when they consign their watches at Watch Link until the watch is sold. Before consignment, we will discuss on the pre-fixed amount with our client.
After confirmation on selling price, we will be promoting the watches on various channels such as our website, social media as well as our exclusive buyer/seller WhatsApp group. We recommend the consignment period to be at least 30 days as it is the ideal turnover duration. We offer consignment for different brands such as IWC, Omega, Tudor, Audemars Piguet, Panerai and many more.
Why you should consign your luxury watch with WatchLink
Best value for seller
If you are not urgent for cash, consignment is the best option. Sellers will be able to list their watches closer to market value, as compared to direct sales to watch dealers.
Well Structured and Proficient Online and Offline presence
With an average of 280 daily boutique walk-ins, 37,000 views and 7,200 active users on WatchLink website weekly, our team focuses on increasing exposure for your timepiece and helping you seek the right buyer.
Hassle-free process
Consigning at WatchLink saves you the hassle of communicating with potential buyers and going through negotiations on online P2P platforms. All you have to do is to consign your watch with us for 30 days at no cost and we do the work for you.
Sell Your Watch Safely
Although Singapore is known to be a safe city, there have been cases of luxury watch sellers getting robbed when dealing privately. Consign your watch at Watchlink gives you peace of mind.
Still not convinced that such crime exists in Singapore? Take a look at this news report and think again.
Youth, 20, hatched elaborate plan to 'sell' luxury watch to buyer, slashed victim's face
MAN SLASHED IN THE FACE AFTER ATTEMPTED ROBBERY BY 20 Y.O AT YIO CHU KANG
Student Jailed for Swopping Rolex with Replica
Teenager Rolex Scam on Carousell
Exceptional Customer Service
Our team consists of passionate watch enthusiasts with a superior level of knowledge and experience in the luxury watch market. We pride ourselves on our commitment to building long term relationships with clients, ensuring that excellent customer service is always provided.
Proper Documentation and Invoices
All paperwork for consignment is prepared by Watchlink to make sure that all transactions are well recorded. We take proper measures to mitigate any fraudulent activities.
Watch Link Membership
We value all our clients and would love to maintain a lifetime relationship.
Our membership program allows our registered members to upload and manage their personal watch collection onto their profile. If our members wish to sell their watches, they can let us know through their profile and our team will be notified before contacting them shortly. To reward our loyal and esteemed customers, once a membership is created and they are logged in, they will be able to see new added watches to our catalogue 24 hour in advance.
They will even be entitled to rare and exclusive timepiece usually found in auctions only! Rare Patek Phillippe Tiffany or vintage Nautilus? Rainbow Daytona or Vintage Rolex? Highly sought after Richard Mille? You name it!
Ready to kick start your watch collecting journey with us? Register as a member today and contact us for the watch your desire!
Benefits
Existing clients who are registered members on the Watch Link website will receive 15% off watch accessories sold in Watch Link, including Watch Cases and Watch Straps.
*Terms and Conditions apply
Watch Link on the press
https://www.wahsoshiok.com/my-watch-link-experience-review-promo-code-included/
My Watch Link Experience Review (Promo Code Included!)
Hello everyone and welcome to another of my reviews. In this article, I'll be documenting my experience at pre-owned watch shop Watch Link.
https://localguide.co/sg/lifestyle/best-swiss-watches-for-women
6 Best Retailers In SG To Buy A Swiss Watch For Women
Swiss watches are a testament to age-old engineering techniques and craftsmanship. Shop at these 6 best retailers in Singapore to find Swiss watches for women and gift the exceptional elegance of a beautifully crafted timepiece.
https://sbo.sg/lifestyle/style/best-vintage-watch-in-singapore/
10 Best Vintage Watch In Singapore For Time-Honoured Masterpieces [2021]
Collector or investor? Look no further - these 10 best vintage watch in Singapore truly show you what it means to stand the test of time!
https://www.straitstimes.com/lifestyle/luxury-watches-for-less
Market here is strong for pre-owned luxury watches
The pre-owned luxury watch market is booming, thanks in part to the Internet and social media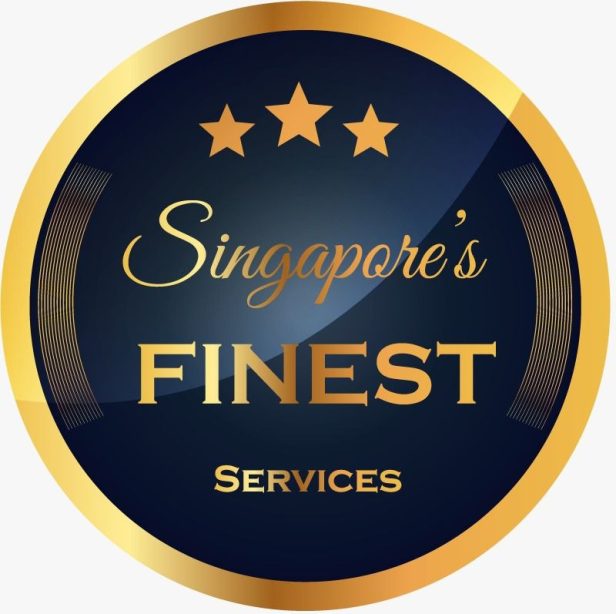 https://finestservices.com.sg/vintage-watch-outlets/
The Finest Vintage Watch Outlets in Singapore
You've arrived at the proper location. In this blog article, we will be featuring the Best Vintage Watch Outlets in Singapore